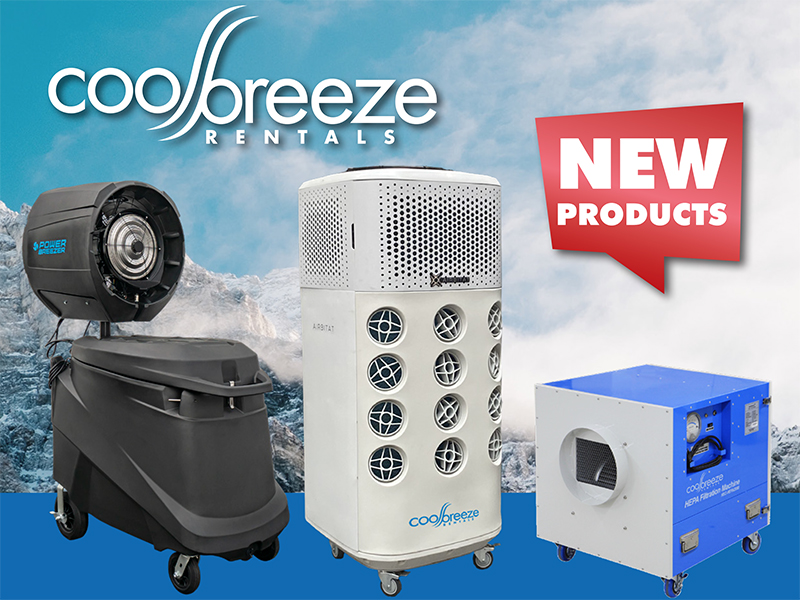 We are proud to announce the addition of three brand new products to our fleet.
Introducing the CB20MAX Power Breezer, CBCT01 Airbitat Smart City Cooler, and the C2310 HEPA Air Scrubber.
Get more information on these products:
- By following the product links below
- Calling you closest branch on 1300 885 188
- Or sending us a web enquiry message
CB20MAX Power Breezer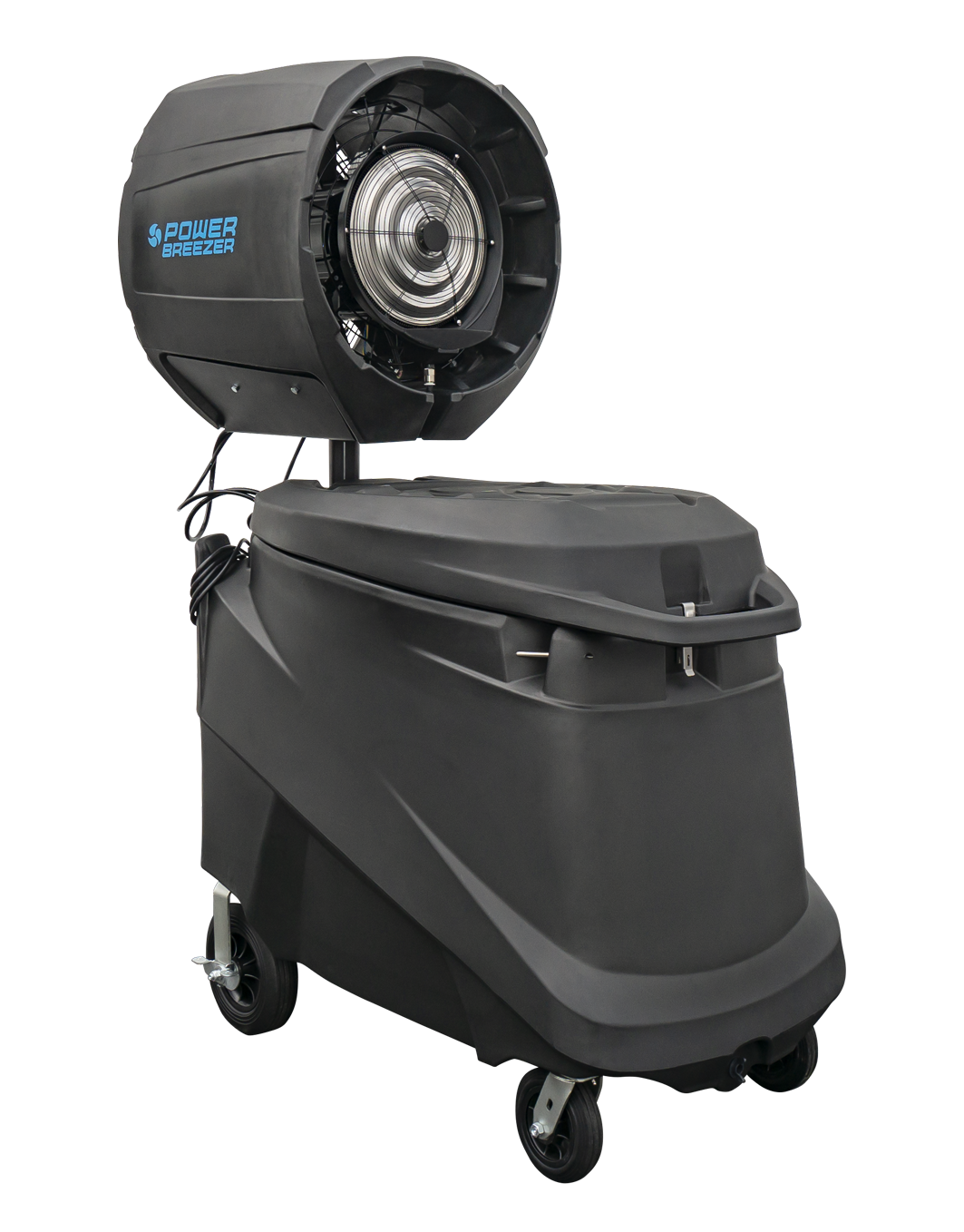 Introducing the CB20MAX Power Breezer, combining jet engine technology with fluid dynamics to deliver the most powerful and focused line of sight cooling available.
The CB20MAX provides mist up to 16 metres and cool airflow up to 44 metres away.
The CB20MAX gives the user total control with the ability to set moisture levels to suit climate and personal preferences, including oscillation and variable fan speeds.
If you need cooling power to the max, look no further!
CBCT01 Airbitat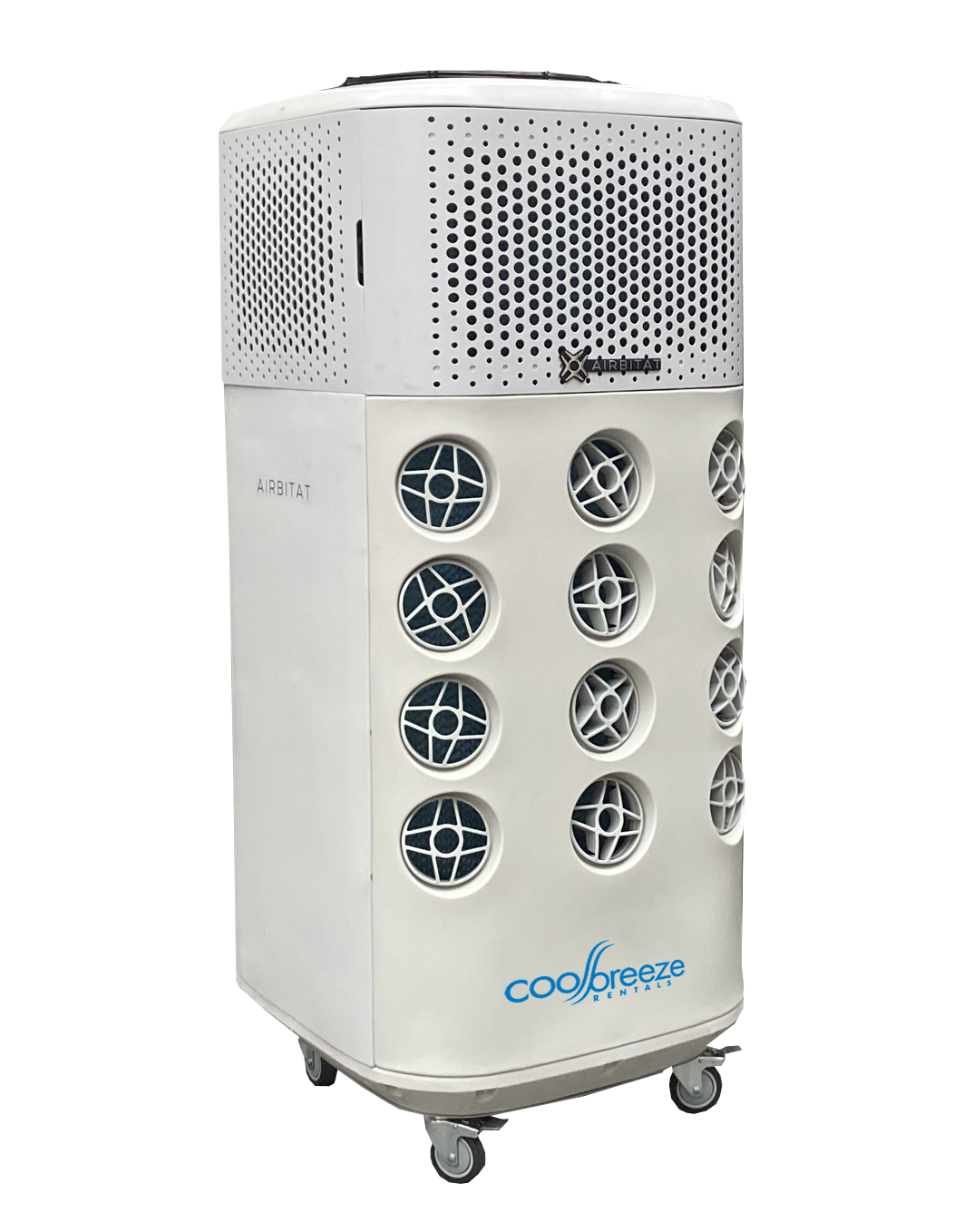 The CBCT01 Airbitat Smart City Cooler achieves new standards of deep cooling, even in challenging conditions such as hot and humid environments.
Where conventional coolers struggle to deliver tangible cooling, the CBCT01 Airbitat Smart City Cooler outperforms.
The Aitbitat's intelligent operating system detects ambient environment conditions and adjusts modes of cooling to always deliver energy-efficient smart savings.
Available where you need it, the Airbitat goes perfectly at home, in the outdoors, or on the factory floor, making it the most effective portable cooler in its class.
CB2310 Air Scrubber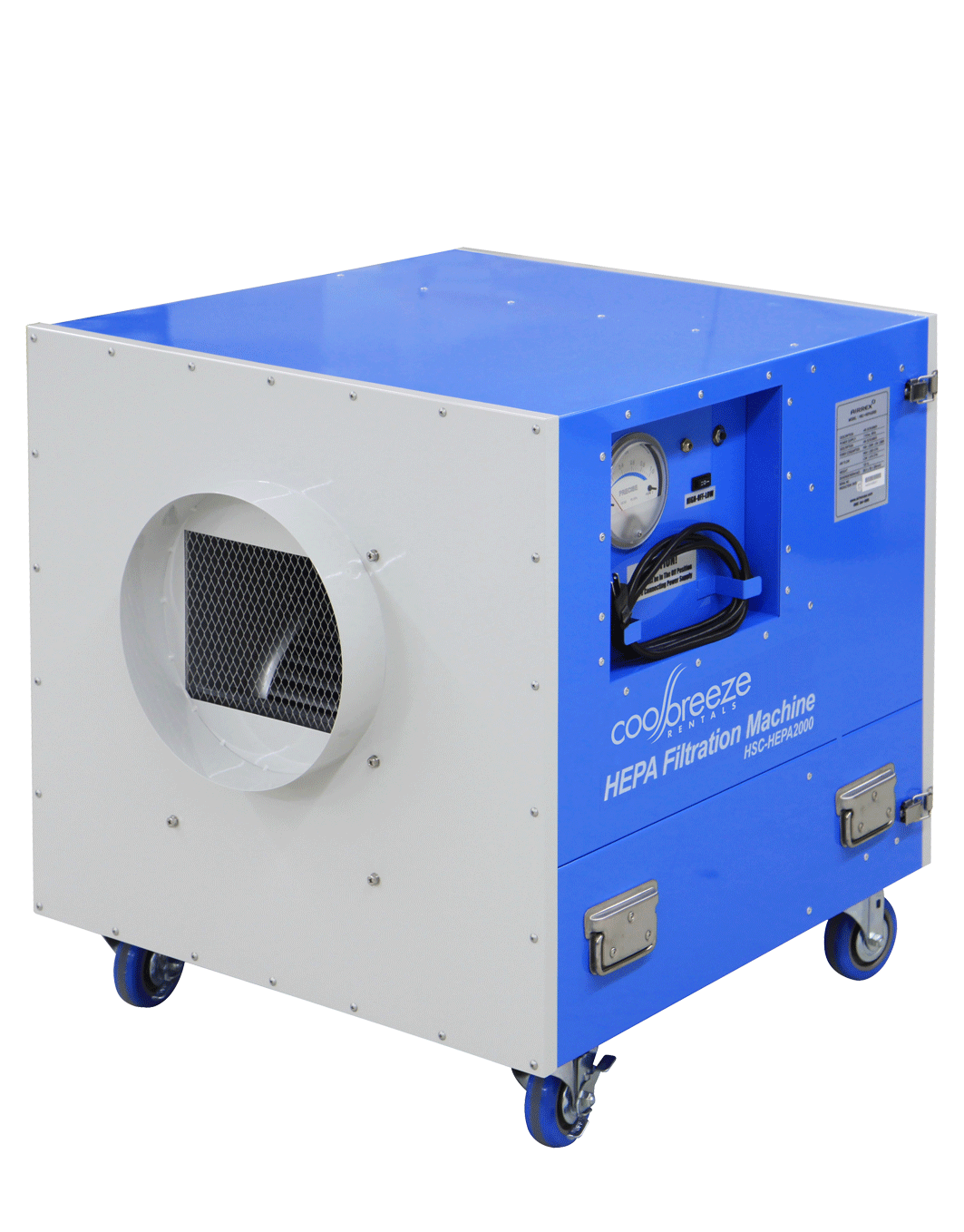 Utilising HEPA filtration that removes 99.97% of airborne pollutants down to 0.3micron.
The CB2310 HEPA Air Scrubber has a robust and sturdy design with airflow of 2,310m³/h effectively removing viruses, bacteria, allergens and smoke.
Designed for maximum coverage, the CB2310 is suitable for both negative and positive pressure remedial applications.
Ideal for use in construction, flood restoration, fire and health sectors.